The trusted global brand for professional-grade tools!
WOKIN Tools is a globally recognized brand, with our products being sold in over 100 countries worldwide. We take pride in being a reliable source for professional-grade tools and hardware products that are built to handle even the toughest jobs. Our strong commitment to quality and efficiency enables us to deliver the products you need, precisely when you need them.
Designed to empower you in every project.
Our extensive range includes over 2,000 in-stock items across various categories, including hand tools, power tools and accessories, tool sets, pneumatic tools, PPE items, construction equipment, etc. We offer a comprehensive selection of tools and hardware products that cater to all your needs.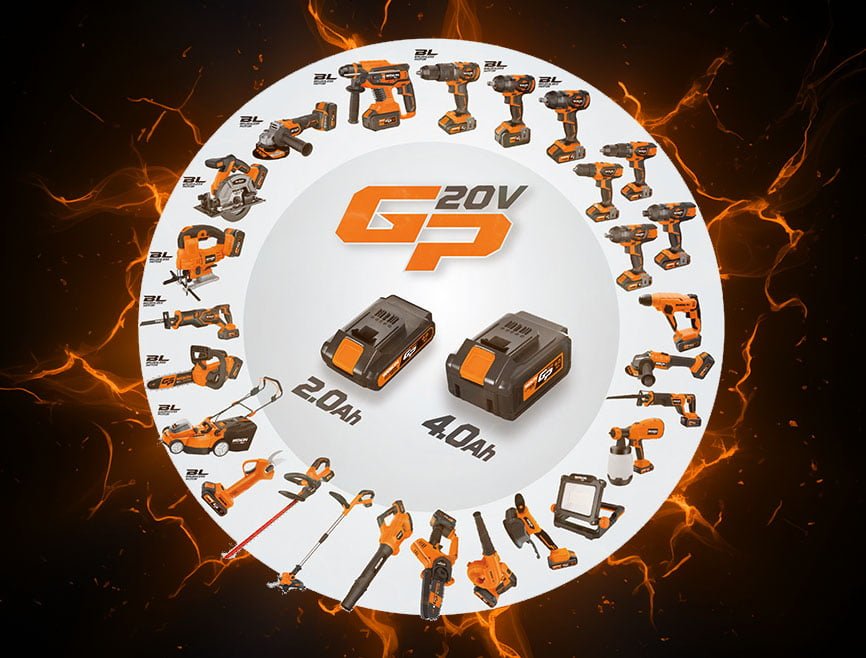 Experience the power of GP20V
Our growing advanced 20V Lithium-Ion platform that offers ultimate performance and convenience for a wide range of applications, including drilling, grinding, cutting, gardening, lighting, and more. Engineered for efficiency and durability, GP20V revolutionizes the way you work, allowing you to work smarter, not harder.
Efficient distribution
It is a core strength of WOKIN Tools. Our warehouse is located near Shanghai City, across a vast area of 20,000 square meters and is optimized for efficient stock management and logistics. We maintain ample inventory of nearly all our products on-site, enabling us to quickly fulfill orders and deliver a diverse range of tools and hardware products to our customers. You can rely on us for fast and reliable delivery.
Join Our Global Network
We invite you to join our global network of distributors and establish long-term partnerships for mutual benefits. Becoming a WOKIN Tools distributor ensures success in your market while standing strong against competitors. Contact us any time to join our growing network and build a future of quality and innovation together.
SEEKING WORLDWIDE AGENTS!
Join our brand as a valued agent, representing our exceptional range of 2000+ products worldwide, and unlock your true potential.